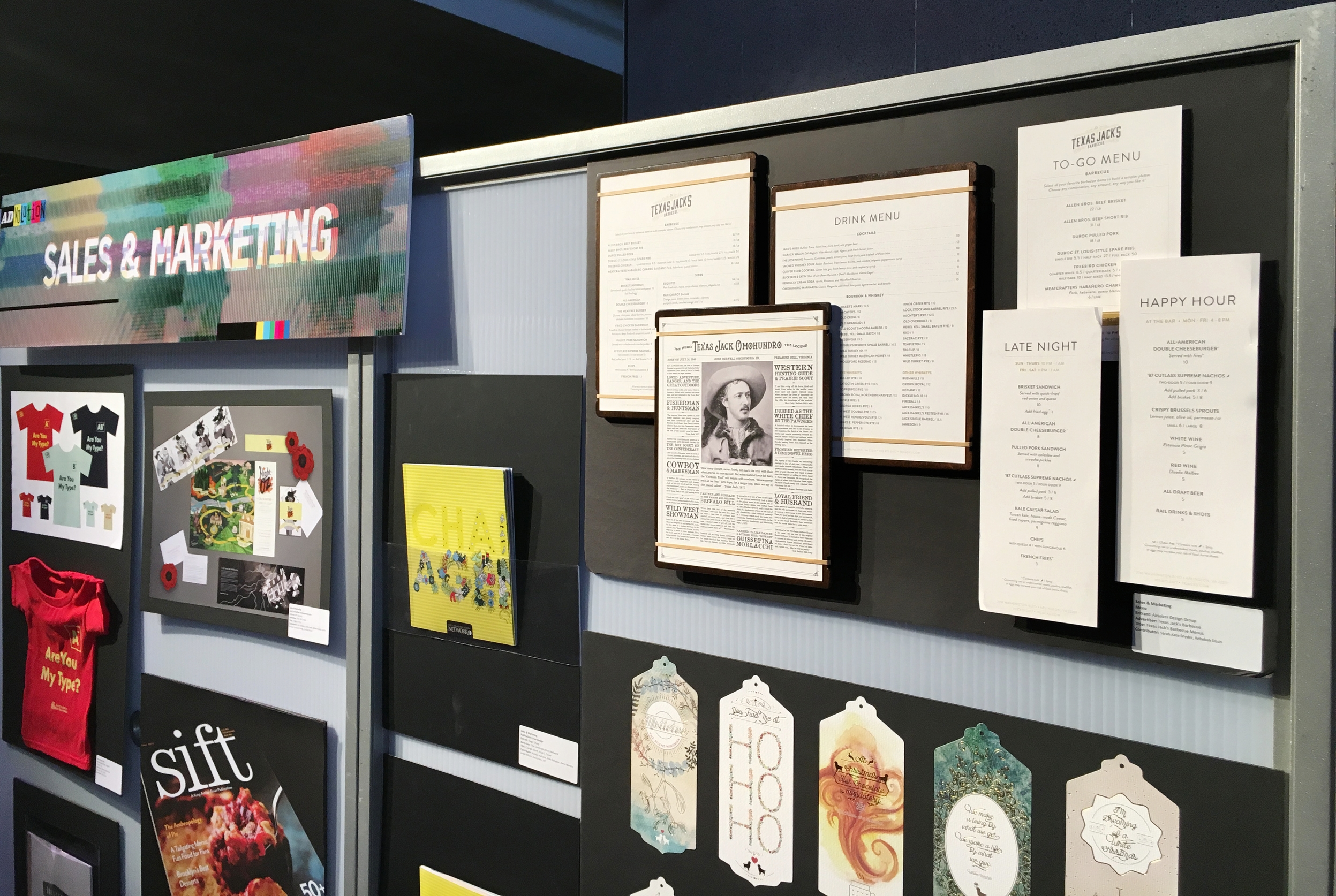 ADG is honored to receive a 2016 ADDY® Gold Award for our design of the Texas Jack's Barbecue menus. We celebrated this achievement last Friday at the American Advertising Federation's Awards Gala, held at the Newseum in downtown DC. Congratulations to all talented designers and agencies whose work was featured at the show, and most of all THANK YOU to our amazing clients at Texas Jack's for their endless trust in our creativity across the entire scope of interior design and branding deliverables. For a full list of 2016 ADDY award winners visit http://winners.aafdc.org and look for our work in the Sales and Marketing category.
AAF DC received over 500 different entries from 75 agencies, design firms, in-house marketing departments, freelancers, interactive firms, production companies and PR firms. A panel of 7 judges—general market and interactive—convened to review and score the entries based on creativity, originality and creative strategy. Winning entries were honored with a total of 53 Gold ADDY® Awards and 62 Silver ADDY® Awards along with Best of Category, Best in Public Service, and Best of Show Awards.
As noted on the competition website, "The American Advertising Awards is the advertising industry's largest competition, attracting more than 40,000 entries each year in local American Advertising Federation Club competitions. It is the premier celebration of advertising achievement in the Washington metropolitan area and the qualifier for the American Advertising Federation's annual national awards. Awards recognize achievements from across the advertising industry, from collateral materials to digital advertising. The event is a fairly large production, generally attracting around '300 attendees. It provides the DC advertising community a venue to reflect on the year's innovative efforts."
To see more of ADG's Interiors and Branding work for Texas Jack's, click here.