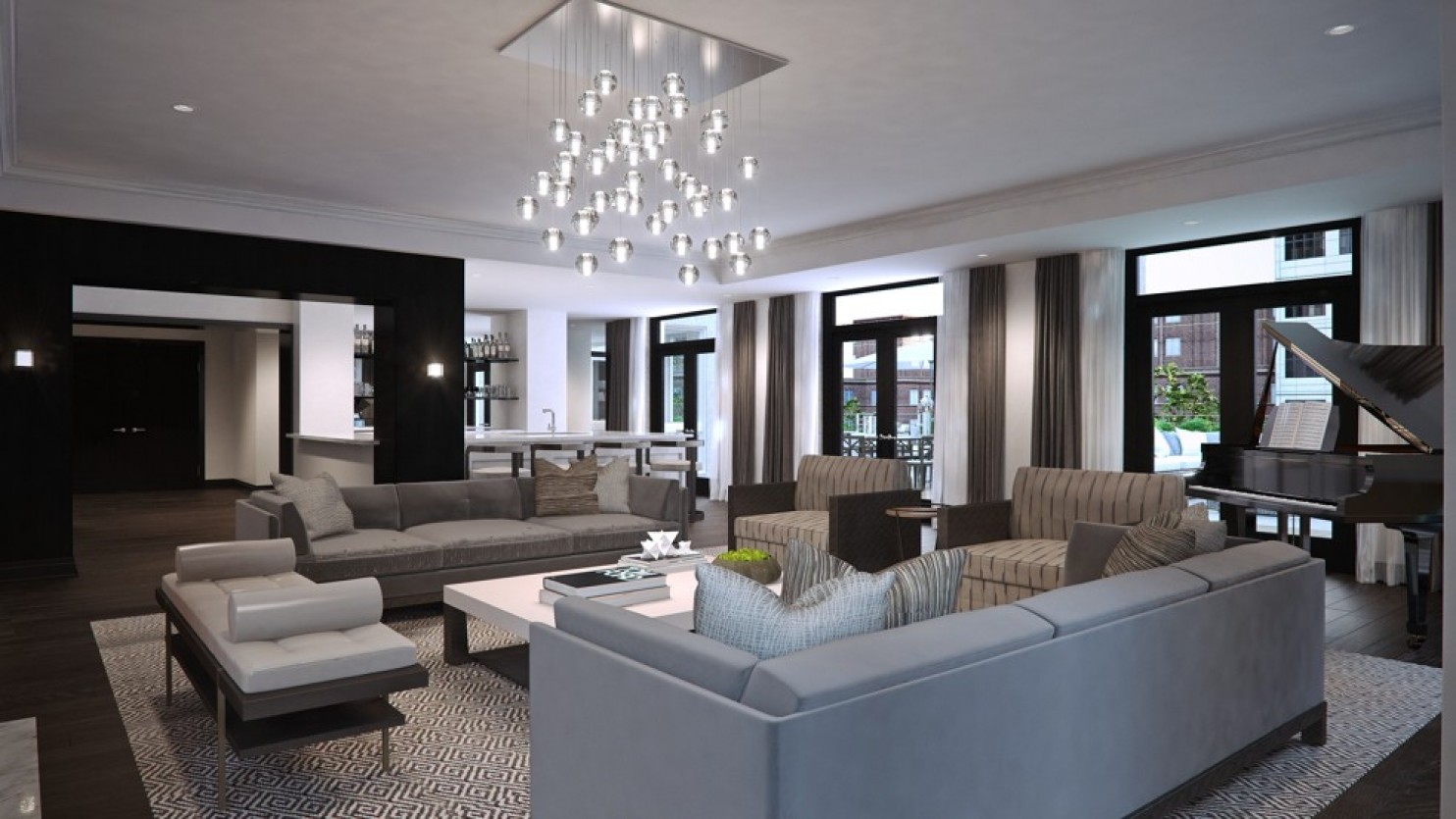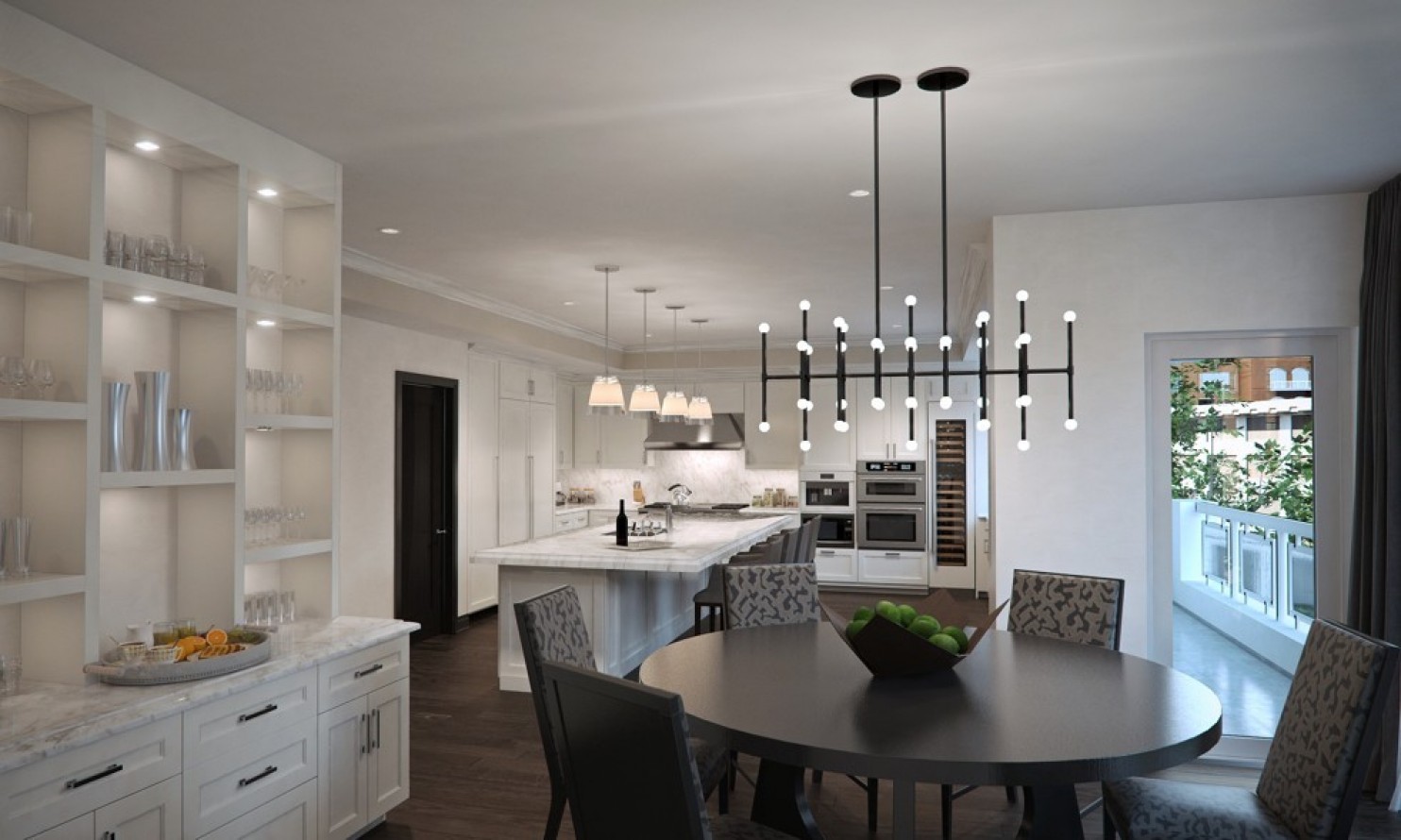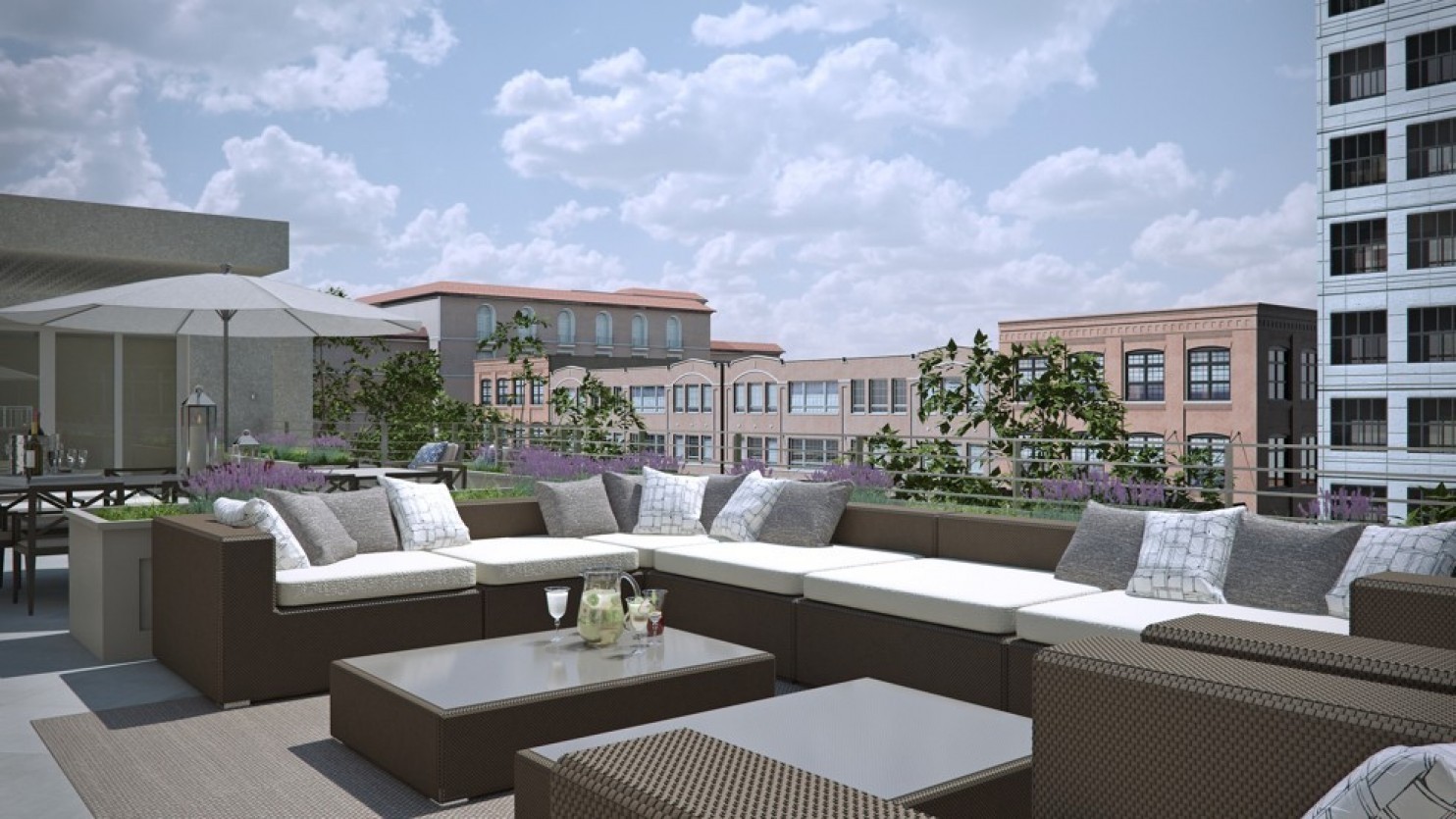 The most expensive condominium ever on the MRIS multiple-listing service has hit the market. A penthouse known as Residence 703, under construction at the Lauren in Bethesda, is listed for $10.5 million — well above the previous $6.795 million record.
The 7,300-square-foot home will sit on the top floor of Bethesda's newest luxury condo, designed by Miami architect Robert Swerdroe and under development by 1788 Holdings and Persimmon Capital Partners. Located at 4901 Hampden Lane near Woodmont Avenue and Montgomery Lane, the Lauren will have 29 condominiums priced from $1.5 million and above. Construction is anticipated to be complete in early spring 2016.
Residence 703 will have a direct-access elevator, hardwood and natural stone flooring, a 600-foot grand salon for entertaining, a formal dining room and a spacious kitchen with professional-grade appliances. The interior, designed by Jeff Akseizer of the Akseizer Design Group, includes three bedrooms, four full baths and a half bath. Buyers will have the opportunity to work with Akseizer and Swerdroe to customize the home. A 1,500 square foot private terrace expands the home's living space.
The Lauren's shared amenities include a roof terrace, a wine lounge with a private wine storage unit, guest suites for rent or purchase, valet parking and concierge services.
For more information, go to www.thelaurenresidences.com.